The 2021 Liberty Dinner was a big success!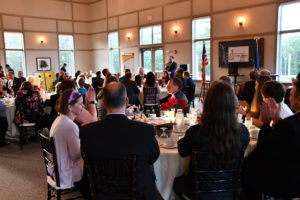 Thank you to all who attended. We released our 2021 Liberty rating.  74 Representatives got an A+ and in total 176 representatives and senators received a B+ or higher.
The Legislator of the Year was the Honorable Michael Yakubovich representing Hooksett – district Merrimack-24. He is a member of the Executive Departments and Administration committee.
He was first elected to office in 2018 and he has received  an NHLA Liberty rating score of A or higher for each year  he has been in office.
Our activist of the year was Kate Baker Demers. Kate has been working  tirelessly for education freedom in New Hampshire for more than 15  years across a number of  organizations.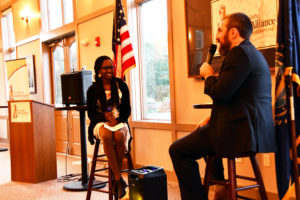 Our keynote was done in a talk show/interview format with the topic of Solutions to Big Tech censorship.
Thank you to all of our sponsors, all those who donated and everyone that attended.