Join New Hampshire Liberty Alliance for a fundraiser on Saturday, September 26th, from 6:00 to 10:00 PM, at Manchester Country Club! We will celebrate the successes of 2020 liberty endorsed candidates as we forge ahead to the general election in November! This is a formal event, plated dinner and cash bar. We will unveil the 2020 Liberty Ratings and present a Liberty Vanguard Award! Get your tickets here!
The keynote speaker is Ted Patterson, the Young Americans for Liberty Director of Policy and Hazlitt Coalition Director!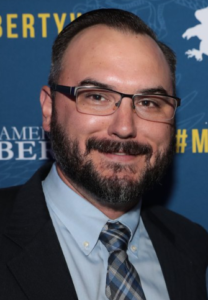 Ted Patterson got involved in the liberty movement with the Ron Paul campaign in 2008 in his home state of Maryland. He narrowly lost a race for State House in 2010, but instead was elected to his local GOP Central Committee. Ted graduated from University of Delaware with a Master's Degree in Public Policy and ran grassroots liberty activist training at the Foundation for Applied Conservative Leadership until 2017. In addition to running for office, Ted has also worked on the inside as a Legislative Aide in the Maryland House of Delegates and over the past two years has operated his own marketing company. Ted now serves as Director of Policy with Young Americans for Liberty to help mentor and develop America's next generation of liberty legislators.
The Master of Ceremonies is Keith Ammon, former Chair of NHLA.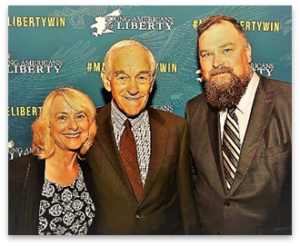 • Former two-term New Hampshire State Representative
• Current candidate for the NH House
• Endorsed by NHLA
• Endorsed by AFP NH
• Previously endorsed by YAL
• Included in GOPAC's 2016 class of emerging leaders
• Former NHLA board member serving in the positions of Membership Director, Political Director, and Chair
Tickets must be purchased in advance. Tickets will not be sold at the event. If you prefer to pay by cash or check, please reach out to info@nhliberty.org. Ticket sales will be limited to 99 and will end at midnight September 25th.
Please note, this event is not Liberty Dinner. We will not have awards for Legislator of the Year or Activist of the Year. NHLA plans to resume Liberty Dinner in its traditional form in 2021.